Community & Economic Information
Fargo, Moorhead, & West Fargo's continuous growth and strong economy makes this a community you will want to be a part of! Not only are there over 5,000 open jobs here, but there are a variety of arts, entertainment, schools, & dining options making the Fargo, Moorhead, & West Fargo area unique. Explore each area & what they have to offer with the links below!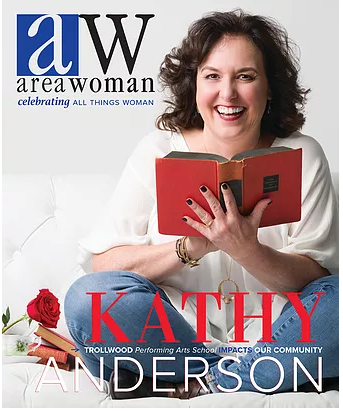 City Websites
---
County Websites & Resources
Popular City Links
---
Economic Information
Find out what all the buzz is about in the Fargo-Moorhead Area! The links below provide a snapshot of the quality of life, cost of living, and explain the community's growth in the past 10 years. The FM area continues to be a great community to live, work, do business, & play.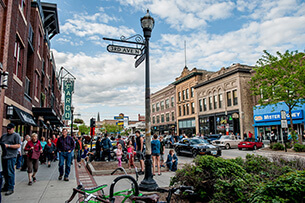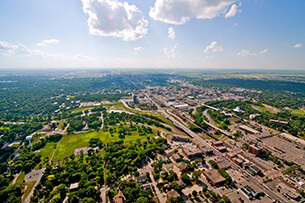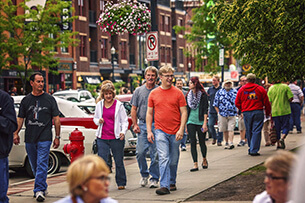 ---
FARGO-MOORHEAD AREA ECONOMIC INFORMATION SOURCES:
Greater Fargo Moorhead Economic Development Corporation
North Dakota Department of Economic Development
Minnesota Department of Employment & Economic Development
Testimonials
" Katie Kelsh was delightful to work with throughout the whole process of finding and purchasing our beautiful home and she continues to be of service as we transition into our new home. I would work with Katie again and highly recommend her to others. She is kind, engaging, very personable and I felt she represented us with a great amount of integrity. "
- Lisa Gagliardi
" Katie was always kind and helpful. She listened to me and was considerate with my needs. She was efficient. She was aggressive when it was appropriate. She is really good at what she does! Thank you! "
- Laree Balvitsch
" Katie Kelsh was fantastic, we are just completing our 3rd transaction with her, and I recommend her very highly. You'll be happy!!!!! Diligent, timely with that sense of urgency we all like in biz, and doesn't get rattled. Problems arise, and she works with all to solve them. "
- Richard Weinstein
" Since we did not live in Fargo, Katie had more to do to keep everything moving towards the closing date, and she did a superb job! "
- Richard Kesyler
" I contacted a few realtors about assisting me with a purchase in eastern MN, since most were based in Fargo I didn't get much help. I spoke briefly with Katie Kelsh at Park Co. and within an hour she had contacted a realtor based in the area I was searching in and was willing to show multiple listings on several different occasions. Katie helped me navigate through disclosures involving flood zones and ground water, Multiple offer scenarios were I felt I was maybe not able to make a competitive offer, but Katie brought valuable insight into how my offer could stand out! I ended up with a beautiful property and I thanked Katie for all the help and perseverance she put into my home buying experience and am grateful I called Park Co. "
- Geoffery Movold
" Excellent real estate agent. Very willing to help us find the exact house we hoped to find. Took a lot of time listening to our needs and great follow up. "
- Elizabeth Lonergan
" I had an awesome realtor, Katie was awesome very knowledgeable she helped me get the best deal possible and answered any questions I had "
- Mark Gomez
" We had an amazing experience founding our new home, I must say after the assessment with our agent she know exactly what we were looking for and with in few days she found The house that we were dreaming of! We are very happy !!There is nothing that we regard about about our new home "
- Fawzi or Adeeba Oray
" Katie showed us lots of different options to look out and was always available for help. "
- Logan Brosseau
Previous
Next